| | |
| --- | --- |
| There are a total of 168 articles in the category All | |
10-25 to 09-04 conditiions
10-25-2012: The recent .2 of an inch of rain over the last 2 days should make fishing on the stretch behind the shop all the way to Naval Run easier if that is possible - it has been great. Many different flies have been working and are listed in the... click here for more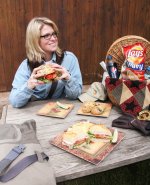 Great deli sandwiches to go!
Wolfes General Store and Slate Run Tackle Shop is known for their great deli sandwiches. ... click here for more
20% Off Outfit Sale
Slate Run Tackle Shop, with Orvis, has a special 20% off rod and reel outfits until the end of May. Rods, reels, and lines can be mixed and matched to make the outfit. What a great deal! (Does not include Encounter or Glass.) ... click here for more
Rod and Casting Help
Come into the shop anytime and try one of demonstration rods and reels to see what might be just right for you. While we are at it we may be able to provide some helpful hints on casting and shooting the line... ... click here for more
New Glass Rods are In
New Superfine Touch Glass rods are in the shop. You have to feel the touch to believe the action - so much like bamboo! ... click here for more
New Hats, Shirts and Tying Material Added
The shop is gearing up for one of the best trout fishing seasons ever. New hats, shirts, tying material, boots, waders, and rods are filling the space with so many other items! Come in and take a look... ... click here for more
Brown Trout Club In Record Year!
Slate Run Tackle Shop's Brown Trout Club, the only private club to stock Pine Creek is having a record year stocking its German Browns. Record memberships together with increasing corporate sponsorships have allow the Club to increase the numbers of the big browns put into Pine Creek this year. The... click here for more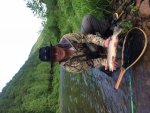 test
For more information, please contact us at 570.753.8551, email us, or use our online request form.