Area Info
Lycoming County PA

Area Information
Please click on the links below for more information: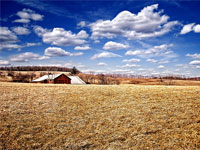 Slate Run Tackle Shop in Lycoming County PA is a fantastic place to go to stock up on all of your Fishing in Pennsylvania gear, and Wolfe's General Store is full of unique gifts and gourmet food items that will have your mouth watering. But people are drawn to our area for more than just our exceptional shop. Lycoming County is home to an almost endless number of outdoor activities, and people travel from miles around to spend time in the breathtaking region known as the Pennsylvania Wilds. However, Lycoming County PA has far more to offer than outdoor recreation. With fabulous cultural activities, modern entertainment, and unbeatable outdoor activities, Lycoming County PA is a unique and interesting place to visit that is full of historical charm and enough activities to keep you occupied throughout your stay.
Snowmobiling in Pennsylvania:
During the winter months, both locals and visitors love to take advantage of the winter weather and go Snowmobiling in Pennsylvania. Lycoming County is full of state parks that are crisscrossed by fantastic snowmobiling trails, most of which open to registered snowmobiles the day after Pennsylvania Deer Hunting season ends and stay open until the snow starts to melt around April. Great for outdoor enthusiasts and thrill-seekers alike, these many snowmobiling trails are ideal for Snowmobiling in Pennsylvania and provide an exciting and unique opportunity to view the unparalleled landscape of this extremely rural area.
Fishing in Pennsylvania:
Lycoming County PA is a haven for anglers of all abilities. Whether you love Fly Fishing in Pennsylvania, fishing for Slate Run Trout on Slate Run PA, or ice fishing in the cold winter months, you can find all of these great fishing opportunities and more in Lycoming County. Numerous rivers flow through the county, including Pine Creek, Slate Run, and Cedar Run, making it an ideal destination for those who love beautiful scenery and the opportunities to enjoy one of their favorite pastimes: Fishing in Pennsylvania.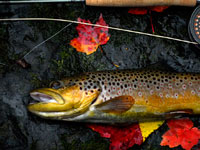 Hunting:
Sportsmen who prefer PA Turkey Hunts, Pennsylvania Grouse Hunting, Pennsylvania Deer Hunting, and Pennsylvania Elk Hunting will find an ideal hunting ground in Lycoming County. Full of unspoiled wilderness and home to large quantities of both large and small game, Lycoming County is one of the nation's most celebrated hunting destinations, and hunting here is an opportunity that no sportsman will want to pass up.
Cultural Activities:
Though Lycoming County is known as a fantastic place for outdoor enthusiasts to participate in their favorite pastimes, it is also home to numerous cultural activities and North Central PA Things to Do. A large number of wineries and breweries are located in the area, and numerous museums celebrate the long, rich history of Lycoming County PA. The arts are a big part of life in Lycoming County PA, as well, and the Community Arts Center, the Gallery at Penn College, and the Williamsport Symphony Orchestra are just three of the many establishments that testify to that fact.
Dining:
Whether you're in the mood for fine dining, classic American-style dishes, a great cup of coffee, seafood, a delicious slice of pizza, or Japanese food, you can satisfy your taste buds at the many Restaurants Williamsport PA. The Hotel Manor in Slate Run PA offers one of the area's most exquisite menus, while Santino's Italian Cuisine in Jersey Shore provides scrumptious Italian food. For that perfect slice of pizza, try Long Island Pizza in Williamsport, where you'll find an array of restaurants, including Red Lobster. With many unique restaurants in addition to familiar chains, there is certainly no shortage of places to eat in Lycoming County PA.
Entertainment:
Lycoming County is home to a host of specialty shops, from a knitting shop to a goldsmith, and the Lycoming Mall, located in Pennsdale, is full of stores like Dick's Sporting Goods, Borders, Best Buy, Bath & Bodyworks, and many more. Bowling at Faxon Bowling Lanes is a wonderful way to spend an afternoon with the family, and the 45 holes at White Deer Golf Course in Montgomery provide a fantastic way to relax and enjoy the outdoors at the same time. Lycoming County PA is also home to a number of state parks and great family-friendly recreation.
If you're looking for a vacation destination for the entire family, you've found it in Lycoming County PA. Whether you'd like to go Fly Fishing in PA, Hiking in Pennsylvania, Canoeing in PA, Pennsylvania Deer Hunting, Skiing Pennsylvania, Pennsylvania Mountain Biking, Snowmobiling in Pennsylvania, ATV Riding in PA, or enjoy the many North Central PA Things to Do, Lycoming County is the place to go. Ideal for families or groups with diverse interests, Lycoming County PA has something for everyone. Whether you're planning a getaway with the kids, a romantic couple's retreat, a solitary hunting excursion, or a group adventure, you'll be able to find the Central PA Camping site or Pennsylvania Wilds Vacation Rentals to suit your group. Lycoming County PA is full of exciting and unique activities and located in one of Pennsylvania's most scenic areas. With so many things to do and see, it is no wonder that so many people return to Lycoming County again and again to participate in all the fantastic activities it has to offer.